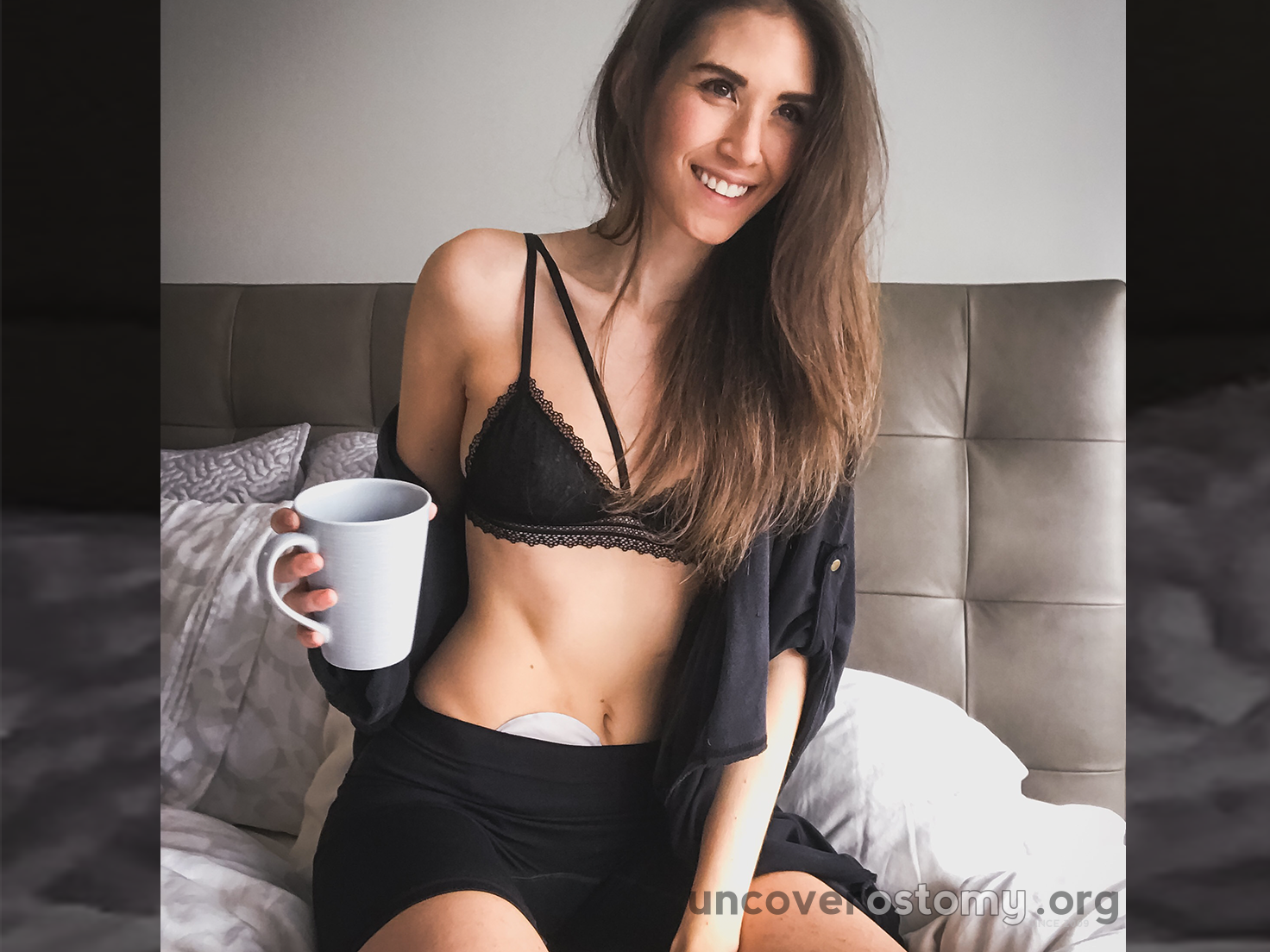 03 Oct

9 Years of Uncover Ostomy: Where Are We Now & Where Are We Going?

9 year's ago (October 3, 2009), I published my first blog post on Uncover Ostomy.

Wow it's super embarrassing. 

I mean, I guess it's like your first email account. You know, the one with all the numbers at the end because you weren't supposed to use your real name? You want to pick something that represents you but not give too much away. That's how this first blog post kind of went.

9 years ago, I was 20, and I was (somehow) the one given a platform to start talking about living with an ostomy. 

I was in my 3rd year of university, I had a job, I had a boyfriend, I was Vice President of a sorority chapter… and my dad had just died 2 months before. I had a lot on my shoulders before this website was then added on top of everything.

Talk about your life I was told.

Tell people that you're normal, even with an ostomy, I was directed.

Just, blog, I was left with.

So, I kind of… just did.

And here we are 9 years later.

For a long time, I wrote about handling the stress of school, juggling it with a job and after class commitments, dating a guy who wasn't so great for me, and you know, trying to cope with the loss of my father. I wrote a lot of random things, a lot of things about living life with Crohn's Disease, a few (too many) things about bad boyfriends, but all of that, somehow, contributed to the changing conversation around ostomy surgery.

I don't really know how, but it did.

9 years ago, when you Googled "ostomy," you would have wished you didn't. It was full of very graphic pictures of stomas – not even healthy stomas – clear ostomy bags, bleeding scars, and just a whole whack of photos you would have wanted to see if you were trying to convince yourself not to have surgery. Not ideal for those who had no choice but to get an ostomy bag.

Now, it's 2018 and the internet, especially social media, is littered with ostomy bags left, right, and center, in the most inspiring, heartwarming, and sexiest way possible.

Ostomates everywhere are finally proud to show off their bags, and the shadow of shame that was once cast across our community has been lifted. I couldn't be prouder of how far we've come.

While I like to think I was a part of this overarching change, the change wouldn't have been possible if you hadn't opened up about your own ostomy experiences, shared photos flaunting the bag proudly, felt comfortable explaining the surgery to your friends, (or even strangers), and started accepting the stoma on your body for the amazing life saving medical miracle that it is.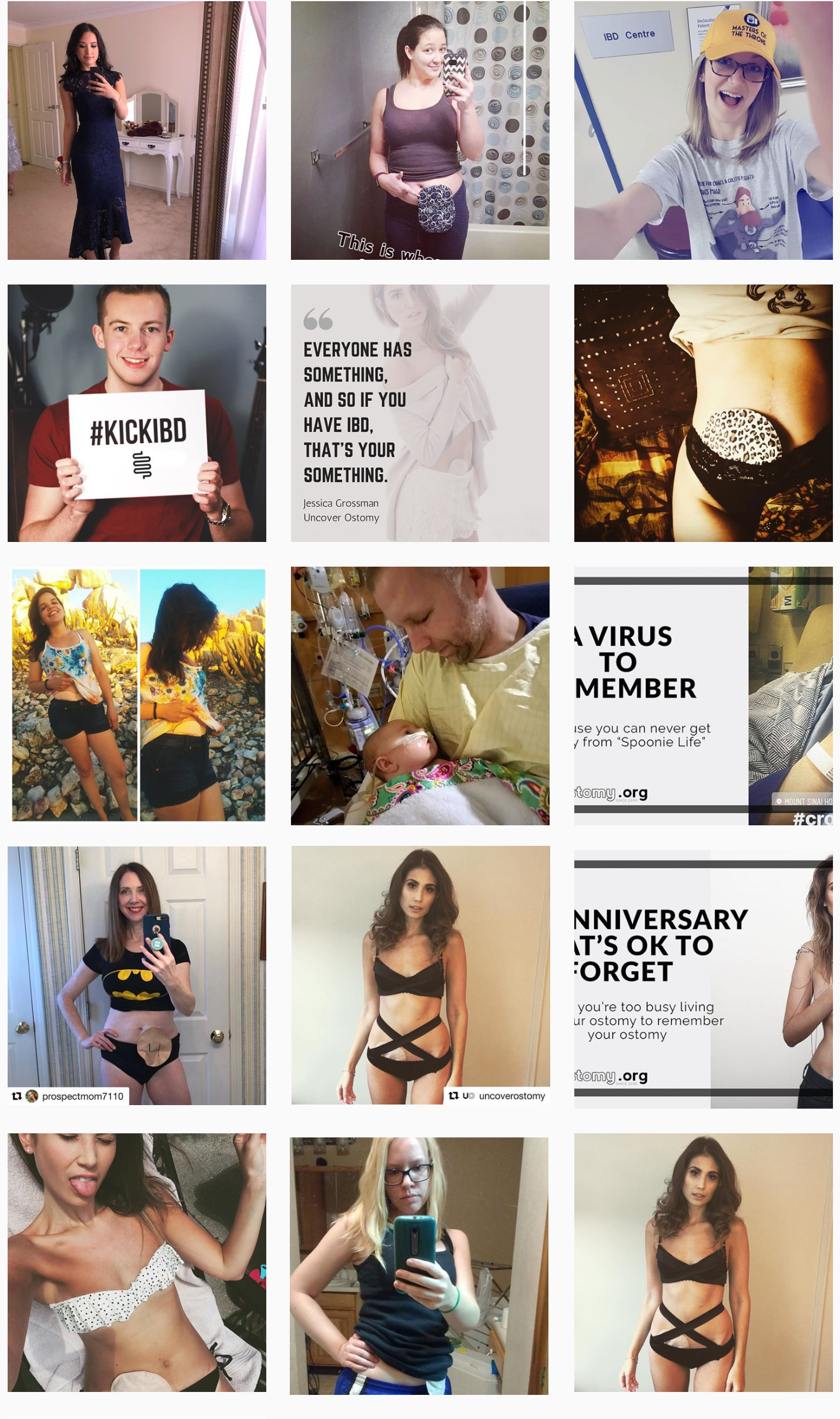 We've really come a damn long way.
For that, as an ostomate, I thank you.
While I, by no means, think that we're done with positive ostomy awareness (I mean, I'm still getting told the word "ostomy" is spelled wrong by my computer!) I do think the way we need to go about it has changed. As with anything in life, it's time to evolve, and so Uncover Ostomy will. 
In the coming weeks and months, Uncover Ostomy is going to change. It won't change dramatically, and it won't change to something you've never seen before, but there will be adjustments.
As well, if you've been following us across Facebook, Twitter, and Instagram, you've seen our call out for ostomates to participate in a secret project we're working on with The Zane Cohen Center at Mount Sinai Hospital in Toronto (there's still time to be a part, so sign up and make sure you to click "yes" to getting email marketing so you can be informed of next steps!) The purpose of Uncover Ostomy is going to be rejigged a little bit, but still with the mission and vision to spread positive ostomy awareness to save lives.
Some of you may have already noticed one change, in that I'm posting more about my life with an ostomy on Instagram, instead of writing entire blog posts. I will continue to write blogs (even though my life is pretty boring these days), but I am going to shift more of my awareness efforts to platforms where society is used to absorbing a lot of information quickly and in visual form. After all, the ostomy is very visual, so might as well capitalize on that, right?
Besides that, I'm really interested in knowing what you want out of Uncover Ostomy. What has this campaign organization done for you and what do you wish it could do in the future? Do more of? Do less of? We want to hear what you think.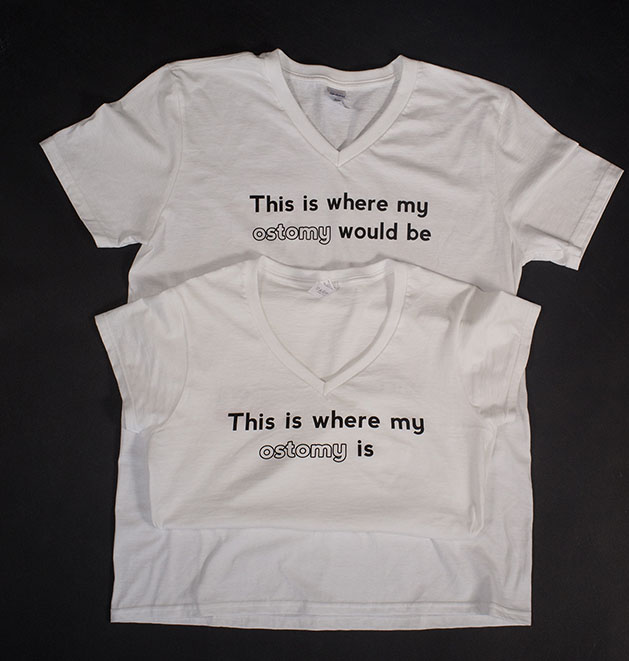 (Yes, the "where my ostomy is" shirts will come back, promise!!) We just want to know what you, our community, would like to see. 
I guess what I'm really saying here is, that after 9 years, together, we've accomplished a lot of what Uncover Ostomy was originally for. Are we done? No, but we're going to shift our focus in new directions to make the most out of our efforts.
Thank you for being a part of this long weird journey with me and continuing to read the things I write.
Let's make our 10th year one for the books.