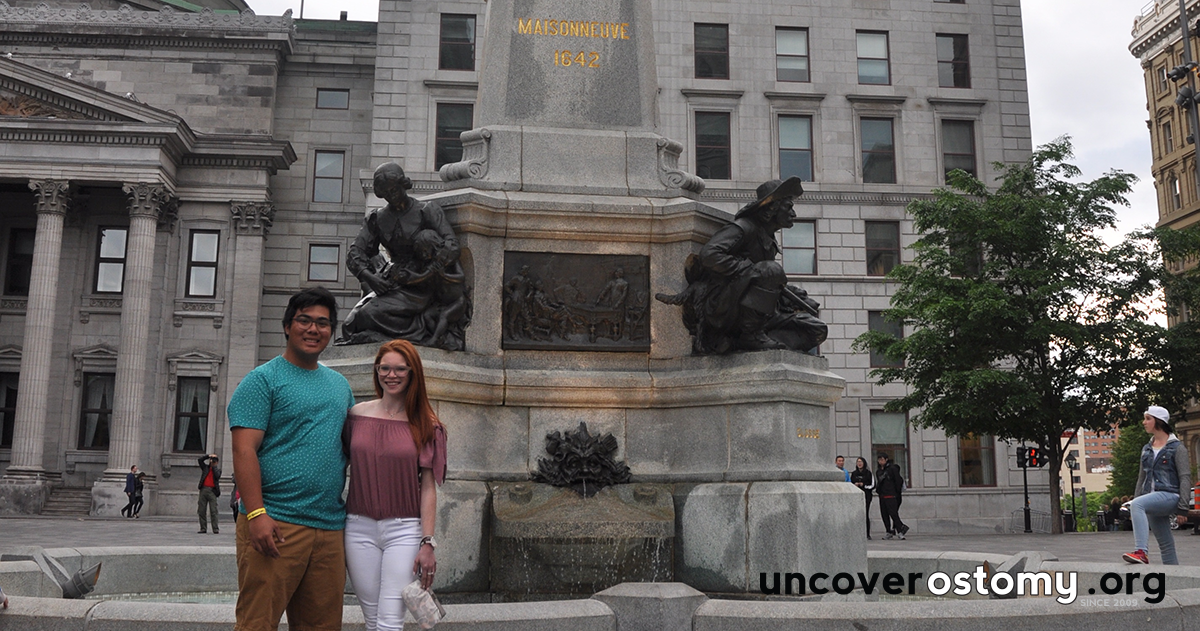 22 Jun

KO's Ostomy Summer Travel Tips!

It's Summer '17 and it's time to travel!

Whether you're heading to a cottage, a bustling city, or camping in the wilderness, packing is always a struggle. Having a medical condition definitely doesn't help. 

Two weeks ago, I drove from Toronto to Montreal for 4 days with people who didn't know about my medical issues. It wasn't because I didn't want to tell them, but it just hadn't come up in conversation.

Even though the trip was just for 4 days… I packed 2 bags. I know this may seem crazy, but I needed 1 bag for clothes and 1 for medical supplies. I'm sure my travel mates thought I was a bit strange. Oh well!

Anyway, if you're anything like me, you'll need to be extra prepared when heading on a trip. To help you on your next one, I wanted to share some of the tips that I learned along my travels:

KO Travelling Tip #1: Pack double the supplies you think you need , cause sh*t happens

When travelling far from where you normally get your supplies, make sure you bring extra! You never know if some might end up broken, missing, or you go through them all! You don't want to spend your trip trying to find more if you need them.

KO Travelling Tip #2 : Be considerate of your travel mates

While on this trip, I struggled to find a time to do my cecostomy flush (which I need to do every day!). To avoid occupying the washroom for an hour, I set an alarm for 5am to wake up to do it while everyone was asleep. I hope I didn't wake anyone!

KO Travelling Tip #3 : Bring room spray or a candle

Different city, different food – you never know how your bowels are going to react! You also never know how the air flow of your hotel room is going to be, so make sure to bring a candle or spray to use after you are in the washroom. Who knows, your travel buddies may need it, too!

KO Travelling Tip #4 : " Over prepare and go with the flow" (This one's from my momma!)

Just because I have a medical illness doesn't mean I can't travel and be adventurous! Yes, it may require more time, effort, or money, but it's always worth it. I know my medical conditions are never going change, so I've just learned how to make them work for me!

Here are some other tips that I've learned on my various travels:

KO Travelling Tip #5 : When traveling to a destination in which you have to take a plane or cross a border, I highly recommend getting a doctor's note for your ostomy supplies and medication

KO Travelling Tip #6 : Find out the location of the near by hospital or medical supply store, just in case

KO Travelling Tip #7: Don't sweat the small stuff, just wing it!

—————————————————————————————————————————–

Here are some other travel tips from Uncover Ostomy!

Travelling Tip #8: Always travel with your medical supplies by you (carry-on or in your purse) so that you don't lose them in lost luggage!

Travelling Tip #9: If you're going through airport security, empty your bag before getting in line

Travelling Tip #10: Bring extra clothes in case you have an ostomy issue and need to change… or you can use it as an excuse to go shopping!

Have any tips you would share? Share them on our Facebook page or Tweet at us!