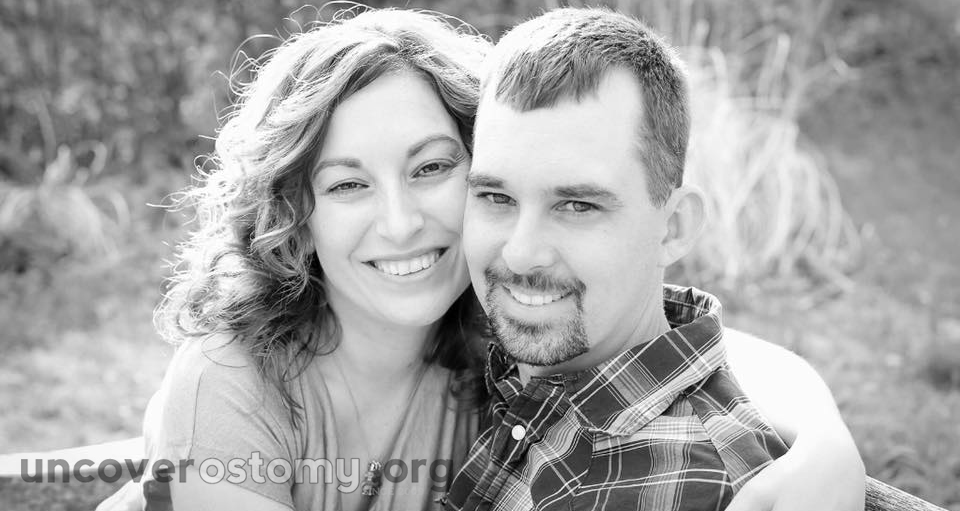 13 Apr

What I Didn't Know About Marrying Someone With an Ostomy

For a long time, I kept my husband's secret.

J wasn't open about his Urostomy and, as a loyal wife, I followed his lead.

But as the years went on and my son Noah ended up receiving his own ostomies, I began to actively speak about the ostomy to spread awareness. While J did not care to do much of the advocating himself, he started to understand how important ostomy education is as he saw how his story (told by me) was helping people facing the same surgery.

As my advocating carried on, I not only spoke about ostomy surgery to the people facing it, but I also carried my message to those who would never need it – they need to be educated, too! While I enjoyed (and enjoy!) speaking about ostomy surgery, I had never expected the responses that came with it.

In particular, many people were quite interested in.. well, our relationship! Here are just some of the responses that I have gotten:

"How do you hug J with that bag on him?"

"Does J sleep with you with that bag on?"

"How do you handle J's bag?"

"How do you have sex with J?"

"Does J wear the bag during sex?"

It became very clear that people had no idea how the ostomy worked.

When I first started talking about J's ostomy, I was shocked at the questions. Then I became more and more offended.

Why did people think his bag made such a difference in our relationship?

However, as I spoke about ostomy awareness more often and had more of these questions asked, it became clear that they all came from areas of misinformation – people just did not know the answers!

First of all, I hug J like I would hug anyone I love.

Yes, J sleeps with his bag because his urine has to go somewhere! (I definitely prefer his bag stay on him, if you know what I mean!)

I don't handle J's bag because it is his bag, on his stomach, that he has to use. (Yes, there are some situations where a wife/nurse has to take care of an ostomy, but in this case, he's a grown man who can take care of himself!)

And most importantly, yes, we have sex and have sex the same way everyone else does! (as does Jess with her ileostomy bag!)

The urostomy bag doesn't change anything in the way I care about my husband, interact with my husband, or lead a normal life with my husband.

I've always known that his medical situation has never changed how much I love him. 

What I never knew about marrying a man with a urostomy, however, was how much need there was for awareness.

Through all this, I've learned that ostomy awareness still needs done. This is why I believe that Uncover Ostomy's mission is so vital. Vital, not just to help those facing surgery, but to educate those who aren't, so that those getting an ostomy can feel happy and comfortable living their new life.

As the questions continue to roll in, I will continue to answer them. Maybe, one day, I won't have to because our advocating and educational efforts will have made it all common knowledge.

In the meantime, I will keep spreading the word!