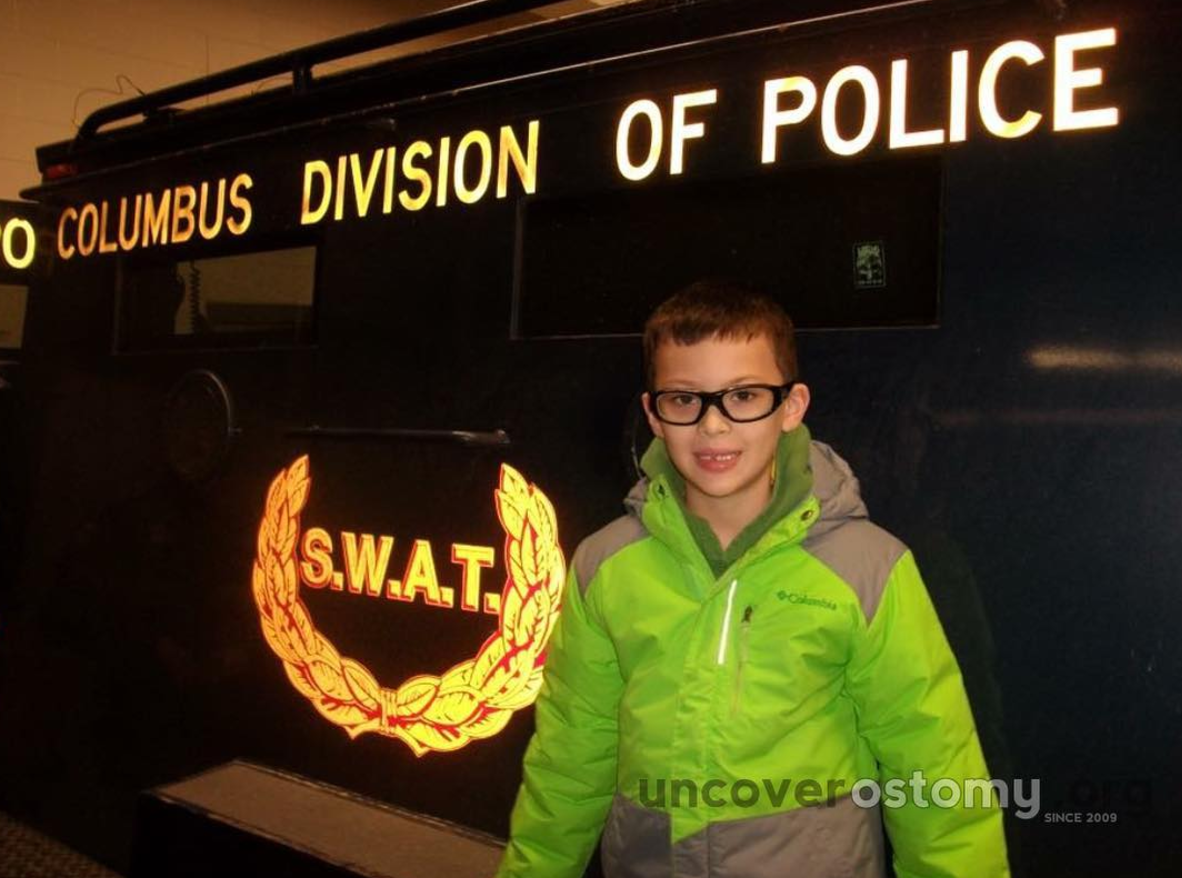 09 Feb

It Started with a Birthday Cake

As a mom, from the second you know they're coming, you dream of your child's first birthday: The balloons, toys, family, friends, and to top it all off, cake. I had all the same wishes for my son, Noah.

Noah was born premature, though his medical journey didn't truly begin until the day of his first birthday. From the time he was a newborn, Noah faced troubles with feeding. If I didn't feed him in an upright position, he would start to cough. On his worst days, he would choke and his face would begin to change colors. The only answer the doctor had was, "things just need to mature."

Finally, Noah's first birthday had arrived! To celebrate, my husband and I gave our son his first piece of cake. My dream quickly turned into my worst nightmare when Noah tried the icing. He began choking and his face quickly started to turn blue. I will never forget the look on my son's face as I reached for the phone to call the paediatrician, tears falling down my face. Terrified for Noah's life, I can remember my exact words like it was yesterday.

"I need a referral for my son as soon as possible. This has been going on for a year. Something is wrong with my son. I need you to listen to me."

Finally, he agreed. I felt like I had won the lottery. Finally, someone had listened to me and was willing to help Noah.

Before we knew it, Noah and I were arriving at a children's hospital. Following a swallow study, I was told that my son had Dysphagia and recurrent Aspiration. Noah was scheduled for intensive feeding therapy. I was provided with thickeners to put in all of his drinks and told only to feed him stage-one jar food. It was a whirlwind of a day.

Later that night, Noah's paediatrician called my husband and I. He apologized, the shock of Noah's situation evident in his voice. To be honest, I was shocked, too. Even though I had a feeling something wrong with Noah, I never imagined it would be anything too serious.

From that day on, though I didn't know it at the time, I would learn what it meant to live in and out of hospitals. My concerns, and the concerns of the doctors, resulted in Noah being referred to many different clinics, so that we could truly understand what was happening with my son.

My life was flipped upside down. The phone numbers of doctors took up my phone's speed dial, my insurance and financial issues were only beginning, and I made the decision to leave my career so that I could better support Noah throughout his medical journey.

Despite the troubles his diagnosis brought, I had to remind myself of all the good it brought, too, and how blessed we were to be given the chance to help Noah. All the bad in the world couldn't outweigh the happiness I felt to have my son with me, alive and smiling.

Eventually, as a result of his health struggles, the time came when Noah had to get a Cecostomy, and later after that, a Malone.

For anyone wondering if a Malone is actually an ostomy, the answer is yes! According to the top Colorectal surgeon in the country, any opening made with the intention of performing a catheterization for stool or urine is an ostomy.

I cannot thank Uncover Ostomy enough for all it has done for Noah and I. Without it, I would never have had the chance to share Noah's story, and to connect with so many inspirational individuals.

Years ago, Bill Dunn, a retired Tennessee State Highway Patrol Officer, learned about Noah's story on Uncover Ostomy. Quickly, the connection grew and Bill became family. He reached out to his friend, John Richardson, and together. they have shared Noah's story amongst law enforcement colleagues all throughout the United States. Due to their kindness, Noah has received an on-going list of police patches, certificates, letters and words of encouragement.

On January 3rd, 2017, Noah celebrated his 8th birthday. What once was a nightmare has now become a reminder of how far he has come. This year, we also celebrated his recent colon resection with his new Malone.

Thanks to Bill and John, the Columbus Police Department in Ohio made Noah's day extra special. When they heard of Noah's love for police officers, they arranged a day for Noah to spend with the SWAT team and K-9 unit. It was an amazing day that we all will be forever grateful for.

Noah is very proud of his ostomy, and did we mention he loves cake now? He is so serious about it has three "cake days" a year: His birthday, National Ostomy Day and the anniversary day of his Ostomy!

The 3 times a year we sit down for Noah's cakes, I'm reminded about that first cake and the huge impact it left on my family. Today, when I look back to that turning point in our lives, I feel blessed to have my son with me. I guess to some people, cakes are only for birthdays, but not for Noah.