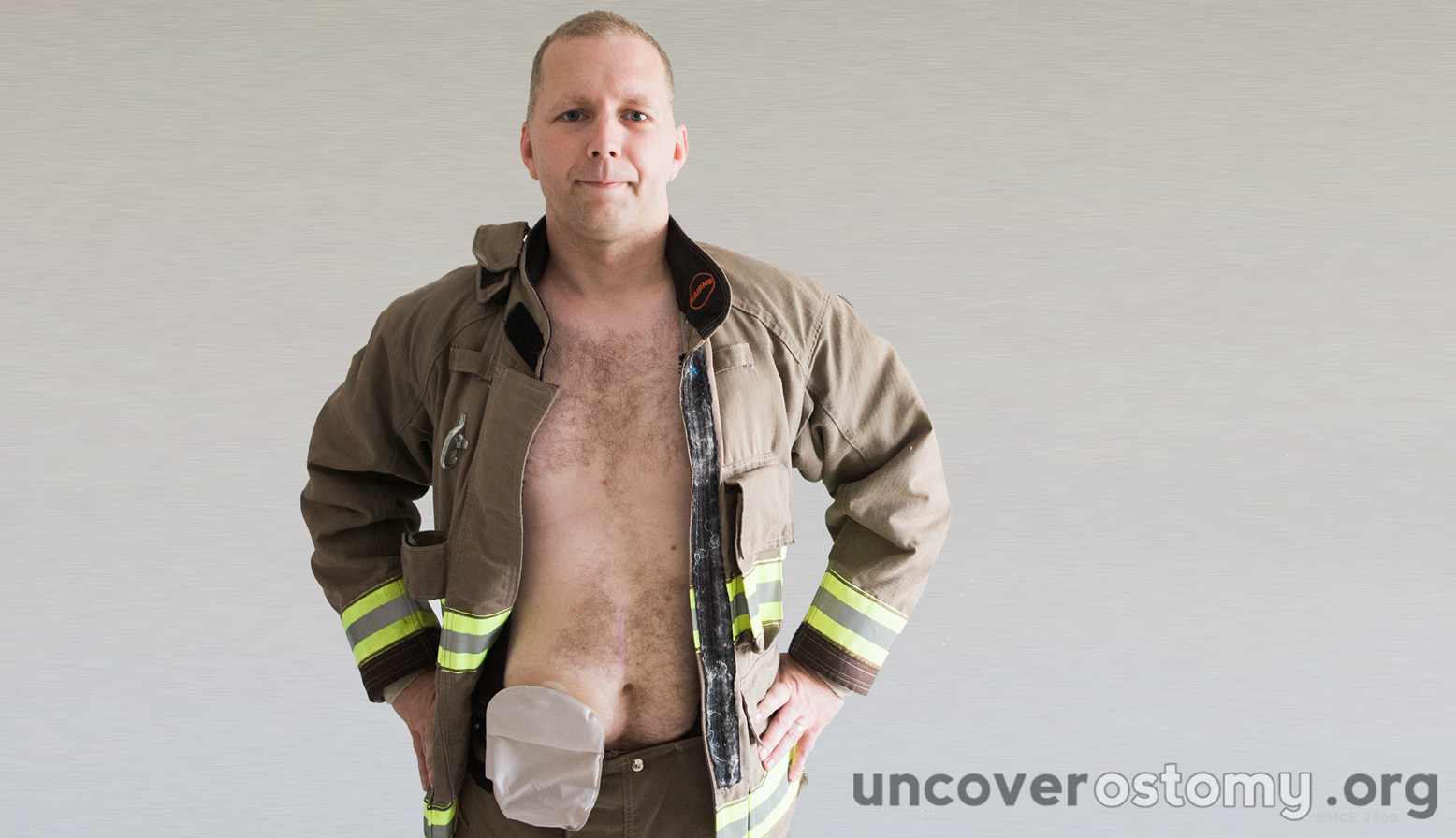 13 Oct

#MyOstomyStory – A Simple Introduction from Brandon

Greetings, my name is Brandon Wilch and I've been an ostomate since 2006. 

I was diagnosed with Crohn's disease in 2004 and quickly went downhill until my surgery. It wasn't until after my surgery that I was once again able to live my life to its fullest. 

I currently work full-time as a firefighter/paramedic in a small rural department and part-time with a hospital as a paramedic preceptor.

As someone with an ostomy, I've always been open about my experiences to those who ask.  Working in the medical profession, I've found the conversation can come up with patients on occasion and I use that opportunity to share.

It was after my surgery when I started looking around to learn about other experiences people with ostomies were going through, and through my search, I found Jessica and Uncover Ostomy.  When Uncover Ostomy put out the #MyOstomyStory contest, I was excited to put myself out there to show that having an ostomy does not mean you no longer have a life.  I wanted to express that though #MyOstomyStory was unique, my ostomy meant life for me, not death.

I wanted people to know that I was not limited by my ostomy. 

Just over 2 years ago, I married my wonderful wife, Janeen! While we were engaged, we went onto a cruise to Alaska and found that we both enjoyed dancing. We attended a couple of classes on the ship to learn ballroom dancing and ended up "winning"  a contest where we had to dance on stage in front of the rest of our cruise a la "Dancing with the Stars."  While we didn't win, it was a blast, to say the least.  That's why Janeen and I decided that we didn't want to do the simple "sway back and forth" dance at our reception for our wedding, and we started taking ballroom dance lessons, among others!

Janeen and I have also found a lot of enjoyment in bicycling, camping, kayaking and hiking.  We live close to a state park that allows us to kayak as often as we can.  There are also a lot of trails that allow us to bicycle and hike through there as well. My ostomy has not gotten in the way of doing any of these things.

Back in late January of this year, Janeen and I were lucky enough to welcome our 1st child, William, into the world. Life as a parent has been interesting so far, to say the least! I've found that what others told me about loving something unlike I've loved anything before – wow was that true.  It's been an amazing experience to watch my son grow just over these past few months.

I am excited to join Uncover Ostomy as a contributor and elaborate on #MyOstomyStory.  I am truly honored to be a part of an amazing project that I strongly believe in! I hope you'll enjoy my stories as much as I will enjoying sharing them.

Back in my high school days, a teacher gave me a poem titled "The Station."  The author was unknown, but in short "The Station" reminds us that no matter how focused we are on reaching our destination, it is often the trip which is more important.  I hope you'll agree with this thought and  I hope that #MyOstomyStory helps to empower you, give you insight or even perhaps give you information.

As we continue the trip together with #MyOstomyStory, I hope that it shall help you with your ostomy story.