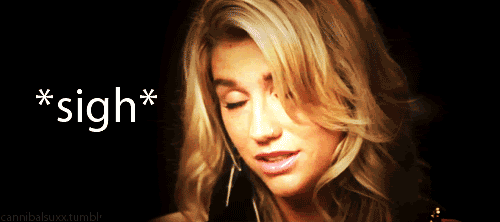 11 Mar

I am Fine.

"Fine."

By definition, the word means "in a satisfactory manner," or, you know, that everything is OK.

We say it often. When someone, for instance, asks how we are.

"Oh, I'm fine."

But what does the word "fine" really mean?
Many of you reading this might already be thinking – wait, fine does not always mean everything's OK. In fact, does it ever really mean things are satisfactory?
As the sitcom formula goes, a guy does something, unbeknownst to him, that upsets the girl. He carries on with his day, until he realizes the girl is less than happy with his presence.
"Honey, something seems different. Are you ok?"
"Yes, I'm fine."
"Oh, ok, great. Want to get some dinner?"
"NO. GO AWAY."
End scene.
I never do this.
Really.
I promise.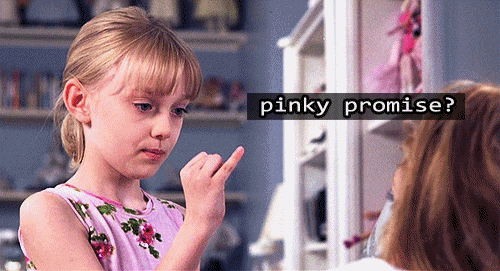 Trust me, I am not one of those women who just keeps things to herself and says she's fine when she really just wants to punch her guy in the face. For real, my boyfriend can attest to that. If something's wrong, I'll say it. (Ok, as I'm writing this, he's saying I'm lying. I DO NOT AGREE.)
Anyway.
There are a lot of women, and men too, who do this. Pretend like nothing's wrong, while they're really seething on the inside.
If no one has said this to you, before, I'm saying it now – playing the "fine" card, does not accomplish anything. All it really does is it makes things confusing and unnecessarily convoluted.
Just like my body has been doing.
Yes, my body is currently playing the "fine" card.
As I wrote a little while ago, I was having strange pain in my stomach. It was so bad that it stopped me from being able to eat, being able to exercise, and stopped me from being able to go out with friends. It was also such a weird pain that I couldn't really tell what it was – and neither could my doctor. It was terrifying.
My body was attacking me from the inside and we had no idea why.
In an effort to reduce the pain and hopefully solve the problem, I went on a clear fluid/soft food diet for over a month and a half. I also had a number of uncomfortable and intrusive tests done to determine what the issue might be. After all was said and done, there was still no solution.
My doctor told me that because he couldn't figure out what was wrong I should just try eating again and see what would happen.
I really missed food, so I thought I might as well try. The following 2 days the pain persisted. I still had no idea why.
Then, miraculously, on day 3, I ate a meal and did not feel a thing.
An hour later.
2 hours later.
10 hours later.
My body was completely fine. 
What the actual hell?!
My body had decided it was fine. 
Do I know why it was mad in the first place? No. Do I know what happened to make it better? No. Do I know when it will get mad again? No.
I have no idea what is going on inside of me. Not a single clue. And yet, somehow, on some random day, it decided that everything was A-OKAY and I could go along my merry way.
It would normally be at this point of the sitcom where the girl finally explodes and tells the guy everything that has been wrong for the past month, they talk, and eventually sort it out.
However, for me, I have no idea what was wrong, or if it will be wrong again in the near future.
While my mom and my boyfriend keep telling me that I should just be happy the pain is gone, there is a little voice in my head that keeps reminding me that it could come back at any time. You know, that same voice inside your head that reminds you to be careful what you say because you might piss off your girlfriend.
Guys, let me tell you, if that's what you think when you're around your girlfriend, the relationship is not going to last.
But I can't break up with my body.
I'm stuck in a relationship with it.
For whatever reason it decides to be mad, whenever it decides to be mad, I have no control and no solution. I just have to ride it out until it decides that it's over it.
So, for now, I am fine.