12 Feb

Courage Surrounds Us

This has been a really exciting week, for me. So exciting, that every time my phone buzzed, I jumped to answer it because I was eager to see what posts had been shared on the Uncover Ostomy Facebook Page.

Last week, as I celebrated my 11th "Bagaversary," I asked you all to get on social media and post pictures that represented your story of survival, using the #UncoverOstomy hashtag – and I've seen an amazing response.

There were not only some great pictures, but amazing stories to go along with them. From model photoshoots, to artistic impressions – the courage that was portrayed in these photos was unreal! I want to say thank you to every single one of you who participated.

Now, as promised, here is one of the pictures that I thought deserved some attention. This is Krystal Weir's story: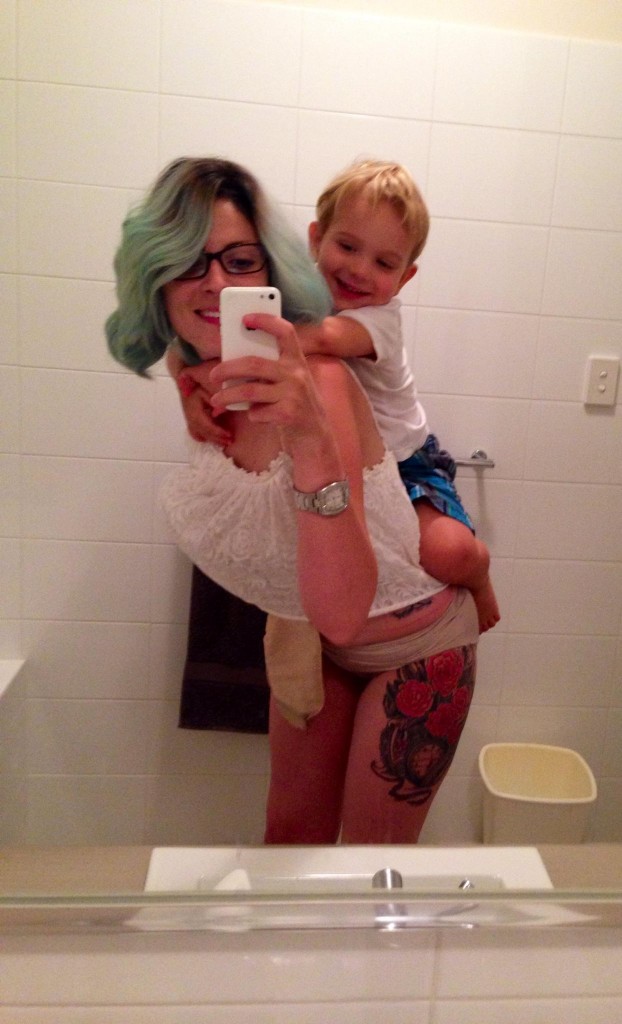 This picture is who I am now and what I have accomplished! I gave birth naturally with an Ileostomy when they said I couldn't! I got pregnant when they said I couldn't, I found a man that loves all of my "baggage!" When they said I couldn't! My name is krystal and I've had some tough times! Diagnosed at 14 and had my 1st surgery in 2006. I was healthy until this precious boy while growing inside of me stretched my Stoma too big and tore a tiny hole in my bowel. When he was 6 months old I had to have another resection which has left me with 1.75m of bowel. It's been a long journey but I have my baby boy and soon to be husband! I can't say I love my new Stoma yet but the first surgery saved my life and gave me life! His name is Lukas!"
Not only did this post get 103 likes, and 18 comments, but her story touches on all of the elements of great courage and survival – an illness, surgery, finding love, creating a family, and being grateful for the ostomy that saved her life.
Krystal, thank you so much for sharing your story and this wonderful picture with us all.
Now, for those of you who didn't notice, I had a bit of an underlying goal.  The goal of this little contest was to encourage self-advocacy. As you all know, Uncover Ostomy works to not only break the stigma surrounding ostomy surgery, but works to encourage ostomates to open up and show others how wonderful life can be, after surgery. We believe that, in doing so, each individual ostomate can contribute to removing the stigma. This was a great effort!
However, while I saw some amazing stories, I also came across something I wasn't expecting.
A few days after announcing this little contest, I received a message on the Facebook page. An Uncover Ostomy fan reached out to me and said that they had decided to take down their picture after they had posted their wonderful story. The reason, they said, was that they hadn't realized that everyone could see their picture – not just the people who liked the page. This person told me that they didn't yet feel comfortable letting their social circle know about the surgery because of issues in the past, and fear of the future. I acknowledged the message and thanked them for their honesty.
I didn't expect it.
I was reminded why I do this.
It's been a long four years since Uncover Ostomy was born and I've seen such an amazing turn around, not only in the public perception, but the patient perspective of how the ostomy is perceived. However, I sometimes forget that there were people still not comfortable with their bag.
While I do not judge anyone for how they feel, or their decision to remain silent, this situation gave me a renewed sense of urgency to spread positive ostomy awareness.
However, as I've said over and over again – I can't do it alone.
So while this particular contest may be over, it doesn't mean the advocacy is.
It will never be over.
Not if I can help it.
So, friends – please. Please keep sharing your story. Please continue to post pictures. And please keep helping me remove the ostomy stigma.
<3