03 May

And the Winner is….

I am proud to announce that the winner of our first ever "Where's Your Ostomy" contest is Taunya Wideman-Johnston!!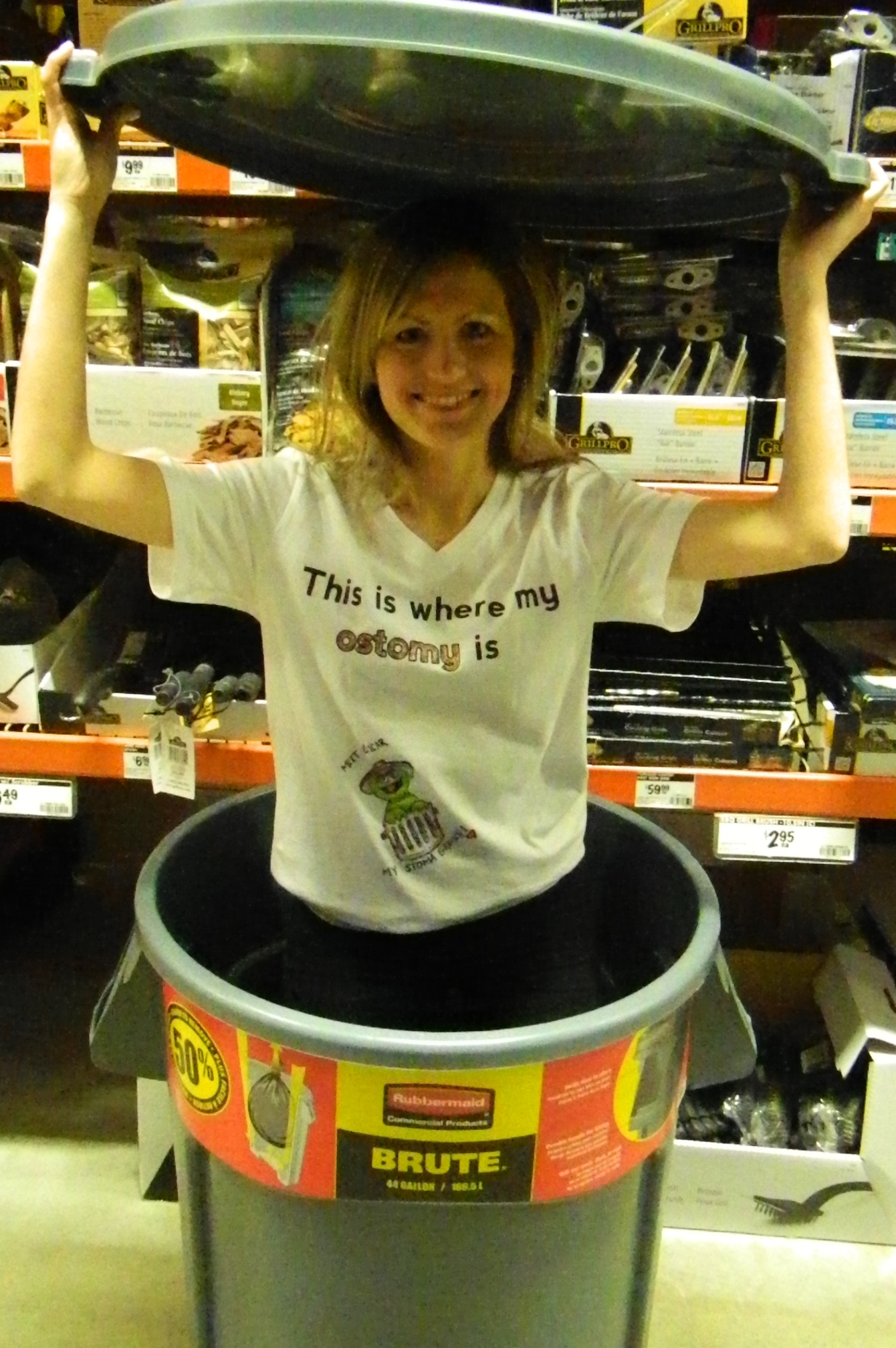 She earned her spot as the winner for the contest because she not only posted multiple pictures (seen below) but she got others to share and talk about the pictures she posted. Taunya was a great contributor to positive ostomy awareness and she deserves this win 100%!
Congrats to you!
Before I post her story, I just want to announce that in the next few weeks I will be throwing up another chance for you to order your very own "Where's Your Ostomy" tshirt! Keep checking this blog, the Facebook page, and my twitter account to find out when!
Now, without further ado, Taunya's story:
I am so thrilled to have had the opportunity to participate in Uncover Ostomy's "This is where
my ostomy is…" campaign. It has been so inspiring to see how many people have come forward
to share their ostomy pride! What an incredible campaign! I am so grateful to be able to share my
story with you.

The symptoms of my chronic illness began 9 years ago. At the time I did not know I was
experiencing the symptoms of a chronic illness. During these first initial years, I saw many
doctors and health professionals. I received many medications, treatments, procedures, surgeries,
and differing diagnoses. But the bottom line remained; no one knew what illness I had, if
any. Years later, I was extremely fortunate to meet a doctor who knew what was wrong and
I was diagnosed with Diffuse Irritable Gastrointestinal Tract Syndrome (DIGITS). Having
this diagnosis brought on many new challenges and finding ways to survive DIGITS has been
very difficult. I have had numerous surgeries, too many feeding tubes and catheter lines, and
ultimately was permanently on TPN. When my body started reacting to TPN we knew we
needed to find an alternative plan. This is when the conversation about needing an ileostomy
to save my life started. I was extremely nervous about having a colectomy and permanent
ileostomy. At the time, my surgery was completely experimental with no idea of the success of
an ileostomy. Despite the unknown success, I decided to have the surgery and almost 5 years
later, I know that was the best decision I could have ever made.

When I had surgery to have an ostomy (which I named Oscar), I was full of fear and negative
feelings. I was ashamed, self-conscious, and petrified what people would think. I didn't want
anyone to know. Over time I have realized that living in secrecy was not the answer. I didn't
want to spend my time being angry and ashamed of something that has saved my life. Having
an ostomy is nothing to be embarrassed about and engaging in conversations about ostomies are
essential to reducing peoples' fears and discomfort.

For me, DIGITS continues to progress, change, and advance in my body. I try as much as I can
to keep my symptoms "manageable" (if that is at all even possible, I still don't know), but in all
of the grave conversations I had had with doctors, I have come to 2 major realizations:

1. I like to laugh (and living with a chronic illness can seriously attempt to put a significant
damper on laughter in your life).
2. I want to live in whatever capacity I can (This has taken me years to accept).

Neither one of these 2 realizations underestimate the hardships and traumas I have and continue
to face but that I don't want to stop laughing and living because of DIGITS. I know the realities
of DIGITS, hard times and days are ahead, but I will enjoy the moments I have and I refuse
to stop smiling and living. No matter how sick or impacted my life has become because of
DIGITS, I still want to make my dreams come true. I have definitely had to be much more
patient and creative in finding ways to pursue my dreams but I still want to experience my life.

I want people to know that although ostomies are huge lifestyle changes, ostomies are beautiful lifesaving interventions. Every time I think about someone not knowing about an ostomy, my thought is always "Everyone should know about how much life is given in each and every
ostomy".