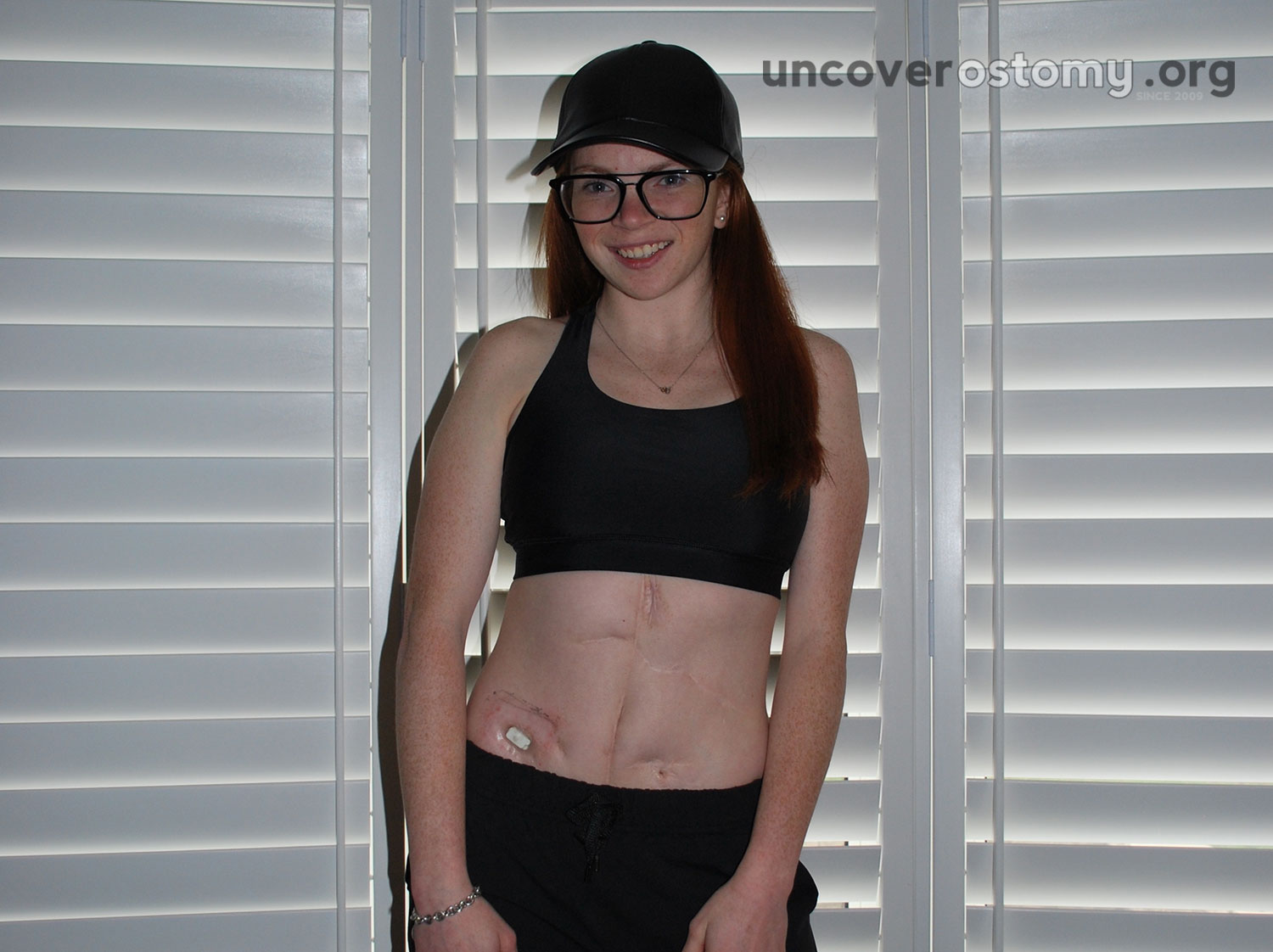 27 Apr

Acceptance Was Easy. Confidence Was Not

Growing up knowing nothing but life with an ostomy made acceptance easy. Confidence, however, was not.

With 6 different ostomies in 20 years, each came with their own challenges.

While the first few years of life made my ostomies a challenge for my parents instead of me because I was too young to know what the bag on tummy was, (looking back, I wonder if my parents ever felt embarrassed or ashamed by it…but we'll save that for another blog post!), as a young kid, however, I thought they were great. My gastrostomy meant that I didn't have to take yucky medications and that I could eat while sleeping! My urostomy bag didn't hold me back while I ran around with the pee bag strapped to my leg, wearing shorts and not caring what people thought. Sure, people would stare, but I ignored them as my momma taught me.

As I grew older, however, I started to care a little bit about what others thought of me. I knew that I was different and that my ostomies were part of me, so I accepted them, but despite that, I started to notice a change in my perception.

Grade 6 was the age where kids judged, bullied and picked on those who were different, so to protect myself, I decided not to tell anyone about my differences. I went far to hide them, like at swimming lessons, I would walk out onto the pool deck in a bikini, but would cover my belly with my arms and just pretend I was cold! It wasn't that I was ashamed of my scars and ostomies, but I didn't like the feeling of being judged or stared at.

There were some people who I told after we became friends, but I asked them to keep it a secret while I told them in hiding places like under the bench in the corner of the playground and made them pinky promise not to tell anyone.

For me and many others, I'm sure, they are more challenges to be faced in your teenage years as an ostomate than in childhood. As a teenager, you worry about boys, fashion, school, and much more, so to add an ostomy on top of that… you know what I'm getting at.

Anyway, at the age of 13, I went to ostomy camp in Alberta, where I had the opportunity to connect with other ostomates facing similar challenges. This is where I was first introduced to Jessica and Uncover Ostomy. I spent this week sharing my journey and hearing the stories of other ostomates, tips and tricks, and more.

During this week I also met a girl named Alison, who became an inspiration to myself and many others. Alison had overheard a conversation that I was having with another camper about being worried about my scars and ostomies and she immediately joined in and said 6 words that have stuck with me ever since:

"Scars are tattoos, with better stories."

While Alison was taken from us way too young, she remains in my heart forever. She made me realize that my scars were part of my story; each scar was a challenge I faced and overcame.

I came home from that week at camp a whole new person. I wanted to do a photoshoot like Jessica had done, (but with more clothes on, of course 😝) and with Alison's quote engraved in my mind, I wanted to walk up to anyone who was staring and educate them about ostomies.

As I became older, I realized that it was more important to be happy with my body than to put myself down worrying about what others thought. Yes, I know, it's a lot easier said then done, but it is possible!

The more I started loving my body, the easier it was to show my scars and share my story. I found that how you share your story impacts the way people react. Some ostomates use negative words to paint a terrible image of the ostomy which leads others to think about them that way. When I share my story with pride and I explain how my ostomies make life livable, others see that you can live life to the fullest with an ostomy.

Through the ups and downs in life and in confidence, here I am as a 20 years old, more confident than ever, sharing my story and showing my scars!