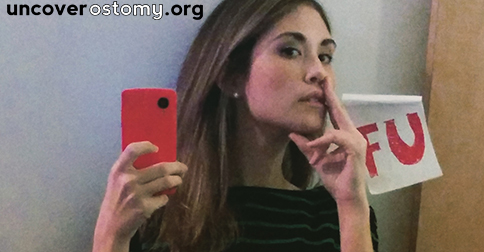 09 Apr

Dear CDC…

Dear CDC,

My name is Jessica Grossman.

In my 25 years of life, I've tried to live as healthy as possible.

I watch my diet.

I exercise

I take vitamins.

I don't really drink.

And I certainly do not smoke. 
But I have an ostomy.
For reasons completely out of my control due to Crohn's Disease, at the age of 13 years-old, I was told that my disease was going to kill me unless I had life-saving ostomy surgery. 12 years later, I'm alive.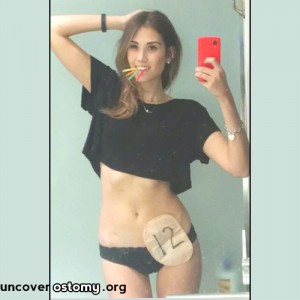 I get it.
You want people to quit smoking.
I do too.
Smoking is gross.
It's bad for you.
My grandmother died from smoking.
But you're doing it wrong. So. Very. Wrong.
And I'm here to call you out.
I'm here to enlighten you on something you really should already know. You are a major health organization, after all..
Centre for Disease Control, this video that you put out, featuring a woman named Julia, is what you think is the perfect way to scare people out of smoking.
I'm not entirely sure, but I assume that you, Julia are a real person with this real story. But, Julia, if this your real story, I am saddened for you.
You had colon cancer due to smoking and you needed an ostomy.
But what you said in this video, Julia, to be honest, shocked me. You said:
"I had chemo and 2 surgeries, but what I hated the most was the colostomy bag."
I've never experienced chemo myself, though I have witnessed many others go through it (including my father) and it looked horrendous. Losing hair, weight, being weak, nauseous, anemia, infections, … were all not as bad, you say, as being alive with an ostomy bag.
No, I've never had chemo.
But I have had those side effects as symptoms of my Crohn's.
Losing hair and weight? Check.
Nausea and anemia? Check.
Infections? Check.
I am not comparing what I went through to having chemotherapy, but I still find it hard to believe that an ostomy bag is worse.
And you, the CDC, you chose to highlight this. You chose to highlight that no matter how horrendous chemo is, an ostomy bag is worse. 
The campaign continues, with another, longer video from you, Julia. Here you give a bit more detail into what life is like with a bag.
It turns out, you only had a bag for a year. It's sounds like that was a sad year for you. I'm sorry it was.
"I didn't want to be around anyone." You say. You say this because you were worried the bag would come loose and it would smell. You had gas and cramping and you say you were essentially "stuck at home."
Julia, the only time I've ever been stuck at home was during the time I was sick with my disease. My bag rarely ever comes loose, and thanks to my healthy diet, it doesn't even smell. Gas and cramping? My boyfriend has more of that than I do. He smells worse, too.
Julia, maybe you didn't know we were out there – others with ostomies who could help you. Others who live meaningful and enjoyable lives. Lives that, without an ostomy bag, would not exist.
I can't blame you, though, Julia.
It's hard to find us. It's hard to find the positive light hidden within our ostomy bags. You know why, Julia?
Because of organizations like the CDC.
Yes, CDC, because of you.
As your mandate states:
"CDC works 24/7 to protect America from health, safety and security threats, both foreign and in the U.S. Whether diseases start at home or abroad, are chronic or acute, curable or preventable, human error or deliberate attack, CDC fights disease and supports communities and citizens to do the same.
CDC increases the health security of our nation. As the nation's health protection agency, CDC saves lives and protects people from health threats. To accomplish our mission, CDC conducts critical science and provides health information that protects our nation against expensive and dangerous health threats, and responds when these arise."
Saves lives.
Yeah, there's a part in there that says you work to save lives.
CDC, do you realize that what you're doing is completely contradictory to your mission?
Yes, you're working to stop deaths related to smoking. But in return, you may actually be increasing deaths that could be avoided with ostomy surgery.
1 in 200 people in the US have some form of IBD. If it gets out of control, IBD can lead to the need for ostomy surgery. Without ostomy surgery, IBD can lead to death.
And this 1 in 200 number is just those with IBD.
Not those with colon cancer.
Not those with diverticulitis.
Not those who had traumatic accidents that need the surgery to make it through the night.
Ostomy surgery is a weird surgery. While in some cases it's an emergency procedure like during an accident, in most cases, it's elective.
Mine was elective.
I was literally given the option to choose between ostomy surgery or death.
And many other people are given this choice, too.
But they aren't getting a chance to make a rational decision.
They are clouded with misconceptions and misguided notions.
Because of campaigns like this, the negativity surrounding ostomy surgery continues on.
Because of campaigns like this, many people are choosing to struggle through their disease instead of having ostomy surgery.
Because of campaigns like this, many people may choose to die.
Because of you CDC.
In the meantime, I'll continue what I'm doing over here.
I'll continue to spread positive ostomy awareness wherever I go. I'll continue to visit patients faced with the decision to have ostomy surgery and help them make that rational decision. I will continue blogging about how lucky I am to be alive because of surgery. And I'll continue to call out organizations like you.
In the meantime, CDC…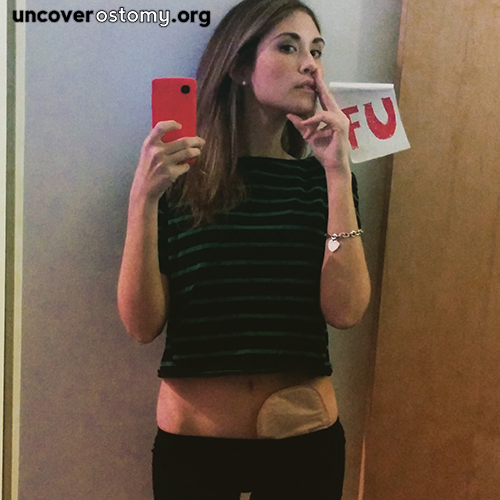 Love,
Jess.
—————————————————–
I'm supporting the UOAC in their efforts to get the CDC to remove the campaign. I have signed their change.org petition, and you should too.