31 Jan

11.

I have been alive for 11 years.

For 11 years, I've been able to think.

For 11 years, I've been able to grow.

For 11 years, I've been able to learn.

For 11 years, I've been able to eat.

For 11 years, I've been able to live.

11 years ago, today, my life was reborn, because 11 years ago today, I had ostomy surgery.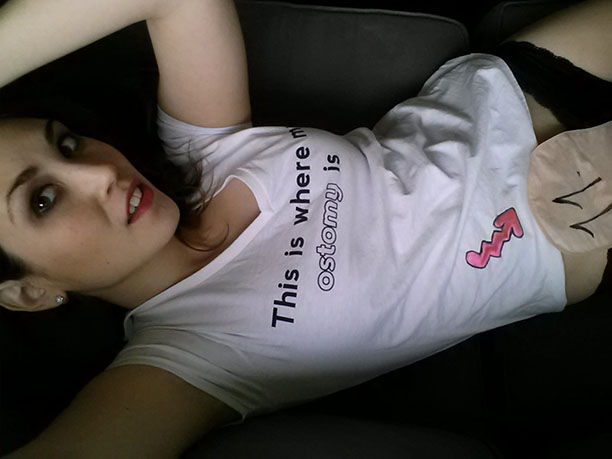 For those of you who do not know my story – I became very sick at the age of 8, was diagnosed with Crohn's disease at the age of 9, had an enormous flare-up when I was 11, and remained in the hospital until I was 13, where I was told that if I did not have surgery, I would die.
This very day, 11 years ago, I had to choose between giving up, or fighting back.
Today is my 11 year bag-aversary.
I don't want to use this post to go on and on about how thankful I am for my ostomy, because every post I write has that as its main theme. I write about making it through the professional world, relationship highs and lows, friendships, shopping, vacationing, and everything that comes with living life that, really, without surgery, I would never be able to experience.
Instead, I want to make this about you. 
I want to make this about you and your story of fighting back. I want to make this about the struggles that you have triumphed over, or the battle you are raging through right now, whatever it may be that allows you to simply wake up and celebrate the day.
Any day.
All days.
(Contest Time!) So this is what I'm asking of you: 
Get out your cameras. Get out your smartphones. Get out your mirrors or your friends. And start taking pictures.
I want you to take a picture that represents your struggle and how you made it here, today.
Whether it be, like mine seen above, of showing how long you've had your ostomy, or a picture holding up your favourite food that you can finally eat again, or maybe just a picture showing how you're spreading ostomy awareness, whether you have an ostomy or not, I want to see it!
This is your chance to tell others about what you have gone through and how you were able to fight back. Show us how you can proudly say that "I am here today."
So, get out your camera and start posting pictures to the Uncover Ostomy Facebook Page, now! Make sure to tell us how that picture represents your battle.
You can also post it on Twitter or Instagram by using the hashtag #UncoverOstomy
Then, on February 10th, I will pick the best story/picture to feature on the blog and the FB page. Pictures with lots of "likes" and shares will have a better chance of winning, so make sure to let your friends and family know you've submitted it.
These past 11 years have given me a second chance to live life and tell my story.
What's yours?